Microsoft has released developers edition of the Windows 8 that is planned to release someday in 2012, and we, as software protection vendors, have to be sure our products are working correctly there too.
Microsoft offers to download this release in their official site, then let's go there and download iso images. Installing of new version is not taking too much time, that's is good enough. I will not focus on the interface of new Windows, we have to test program compatibility there only.
Initial screen is looking so: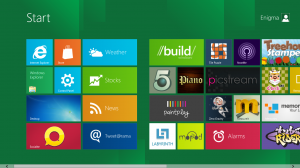 Click on Desktop icon to switch to more regular interface. Ok, now it is looking "better" 🙂 Download Enigma Protector at http://enigmaprotector.com/assets/files/enigma_en_demo.exe .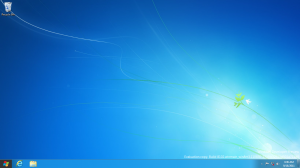 Run Enigma Protector setup and walk through the installation steps. First opinion – great, installer is working well! Trying to run Enigma Protector.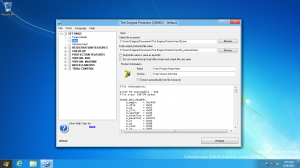 It is running and working well! Since Enigma Protector is protected by itself, we can say protection is working under Windows 8!
Make another testing – protect the test file with as much protection options enabled as possible. Trying to run – same result, protected file is working perfectly!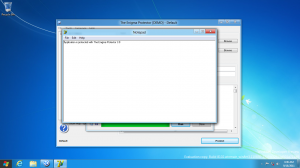 Really, our specialists already carefully checked Windows 8, Enigma Protector (surely, together with our freeware Enigma Virtual Box) and protection workability there. We can say Enigma Protector is fully compatible with the existing version of Windows 8, there was not found any problem or incompatibility.
We should also note that this version of Windows 8 is just preview for software developers, who knows what Microsoft will also change there until official release…? But to be on the top of software protection, to make our clients aware of compatibility of our products, we have tested even this minor Windows release.
Finally let me say: Enigma Protector – Windows 8 compatible!